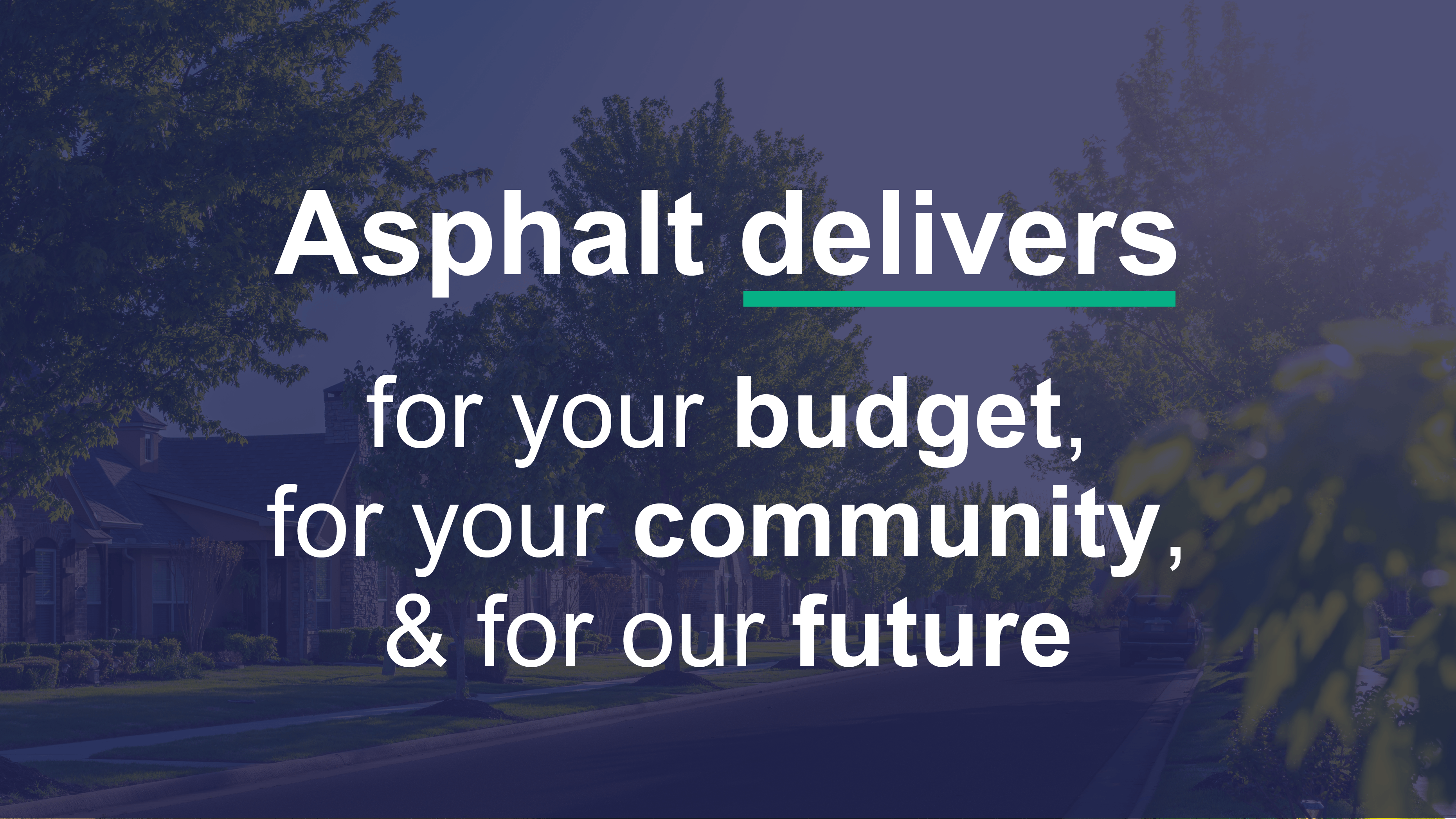 Asphalt Delivers for your Budget, Community, and the Future
Asphalt pavements deliver the performance that agencies, designers, owners, and drivers demand. A solution for the entire transportation network, asphalt is a completely recyclable material that delivers a safe, smooth, quick-to-construct pavement optimized for costs, community, and environment. Asphalt roads are proven solutions that work for your budget, community, and future. Paving with asphalt delivers immediate benefits today while looking out for tomorrow.
In a survey of agency leaders and staff, funding for pavements was reported by 61% as the top challenge impacting their agency. One respondent noted, "We've really figured out how to do things right, how to build long-lasting pavements, but there is just not enough money to go around. So we need funding on the local, state, and national level." While the industry advocates on Capitol Hill, learn more about existing cost-effective methods and practices to save agency budgets.