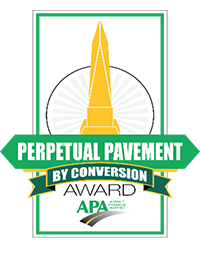 During its inaugural year, six 2021 Perpetual Pavement Awards (PPA): By Conversion were awarded to departments of transportation (DOTs) and a local agency road owner. These winning projects epitomize the long-life asphalt pavements that reflect the characteristics of a Perpetual Pavement design: excellence in design, quality in construction, and value to taxpayers. To learn more about the 2021 PPA: By Conversion winners, please click the projects below:

On May 10, 2022. APA National Director Amy Miller, P.E., presented representatives from IDOT with their PPA: ByConversion for their I-70 Extended Life HMA/Rubblization (MP 136-146) project in Clark County. Members of Howell Paving, Open Road Paving, LLC, and Howell Asphalt were also recognized for their work on this award-winning Perpetual Pavement asphalt.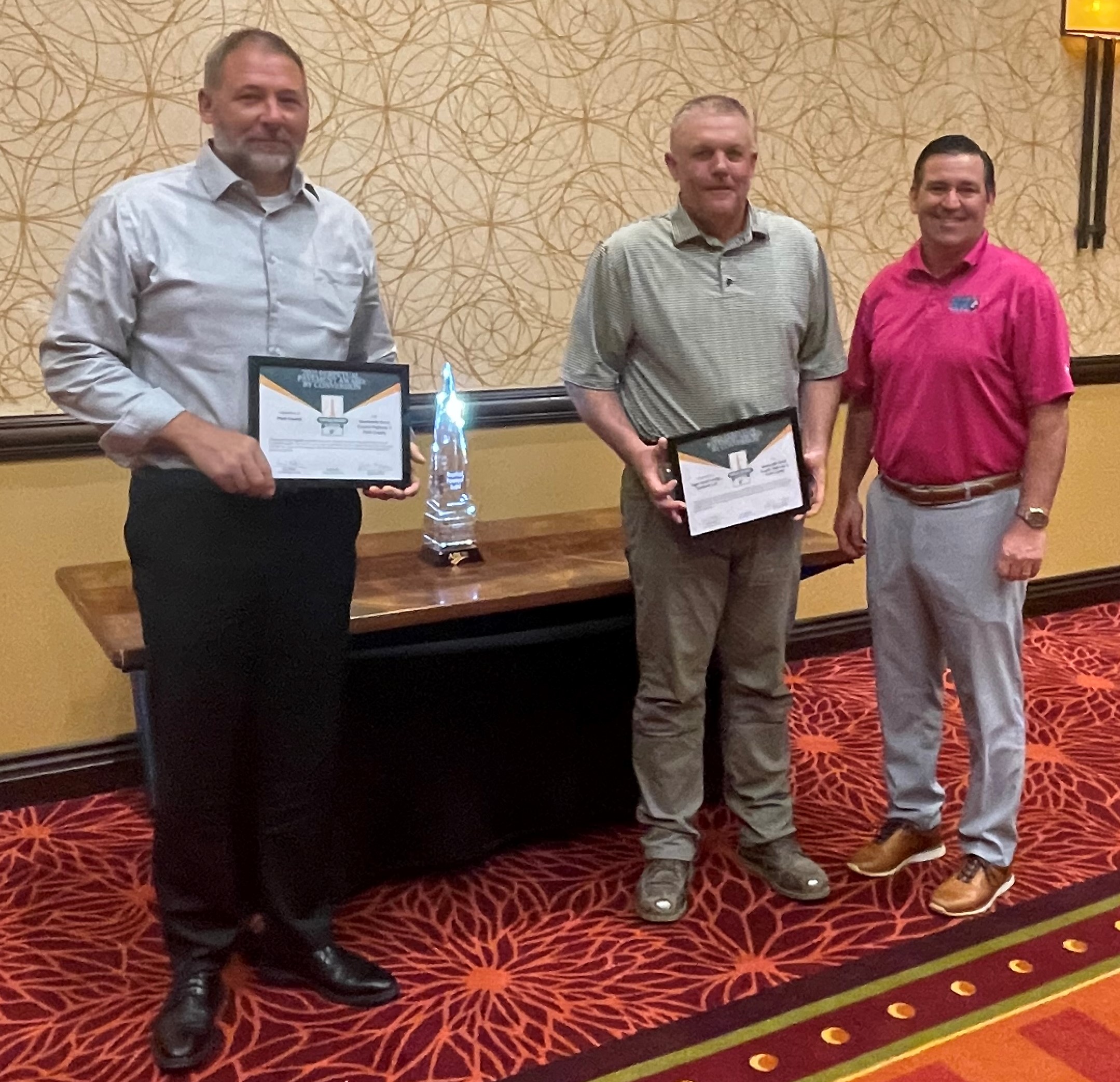 On May 12, 2022, Illinois Asphalt Pavement Association presented representatives from Piatt County and Open Road Paving, LLC, with their well-deserved PPA: By Conversion for their Montecello Rd. (County Hwy. 4) in Piatt County project. This is only the second U.S. municipal road since the PPA program began in 2001 to be recognized.