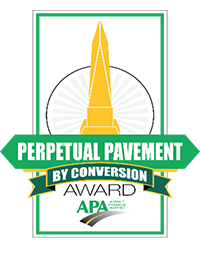 During its inaugural year, six 2021 Perpetual Pavement Awards (PPA): By Conversion were awarded to departments of transportation (DOTs) and a local agency road owner. These winning projects epitomize the long-life asphalt pavements that reflect the characteristics of a Perpetual Pavement design: excellence in design, quality in construction, and value to taxpayers. To learn more about the 2021 PPA: By Conversion winners, please click the projects below: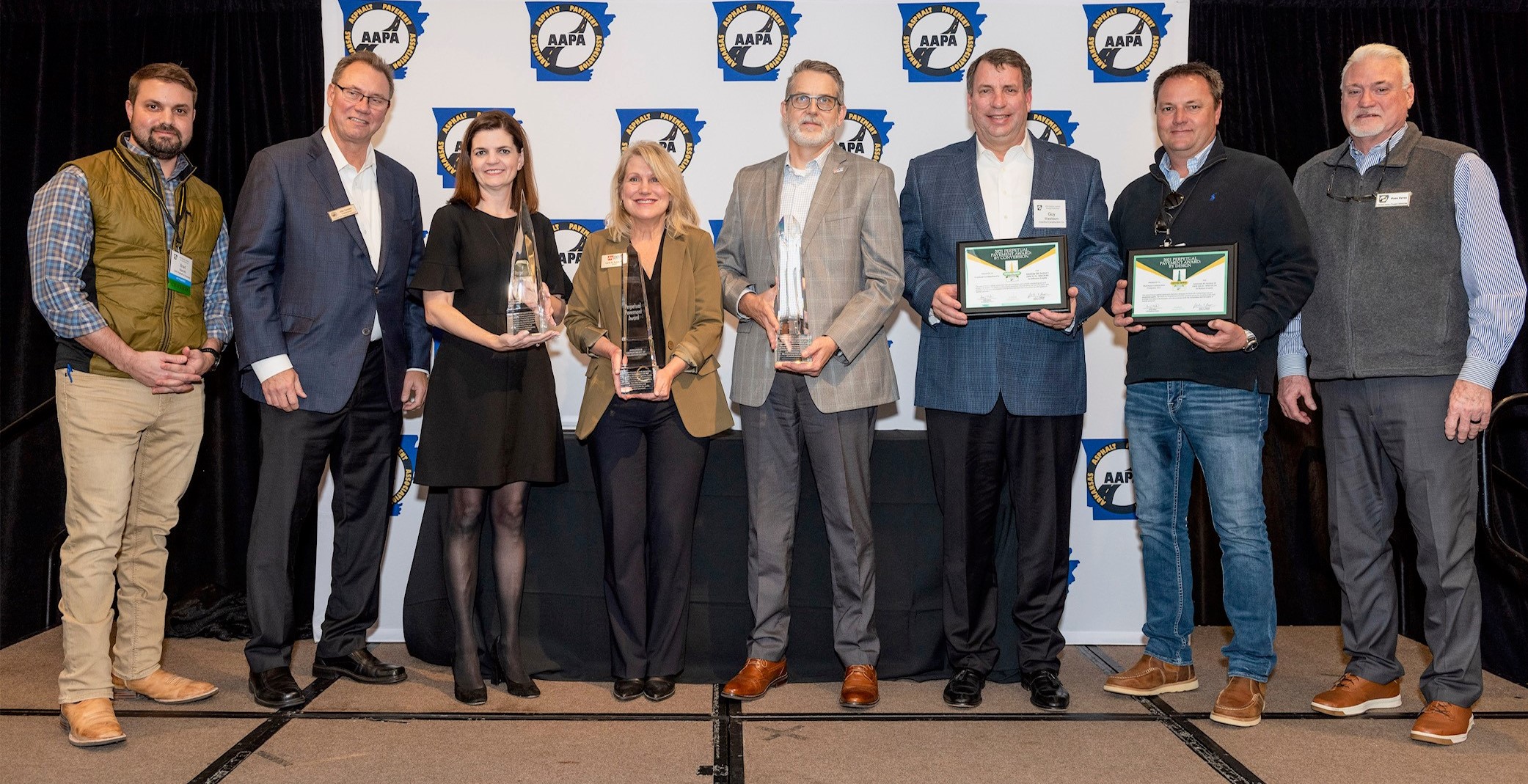 During the Arkansas Asphalt Pavement Association (AAPA) Quality Conference in January 2023, AAPA Executive Director Park Estes and AAPA Chairman Brad Marotti presented Highway Commission Chairman Alec Farmer, Highway Commissioner Marie Holder, ARDOT Director Lorie Tudor, ARDOT Chief Engineer Rex Vines, and Guy Washburn with Cranford Construction with their first PPA: By Conversion. ARDOT also earned their 12th PPA: By Performance and first PPA: By Design. The latter was also accepted by Brandon Finn from Hutchens Construction.
Pictured from left to right are Marotti, Farmer, Holder, Tudor, Vines, Wahsburn, Finn, and Estes.

On May 10, 2022. APA National Director Amy Miller, P.E., presented representatives from IDOT with their PPA: ByConversion for their I-70 Extended Life HMA/Rubblization (MP 136-146) project in Clark County. Members of Howell Paving, Open Road Paving, LLC, and Howell Asphalt were also recognized for their work on this award-winning Perpetual Pavement asphalt.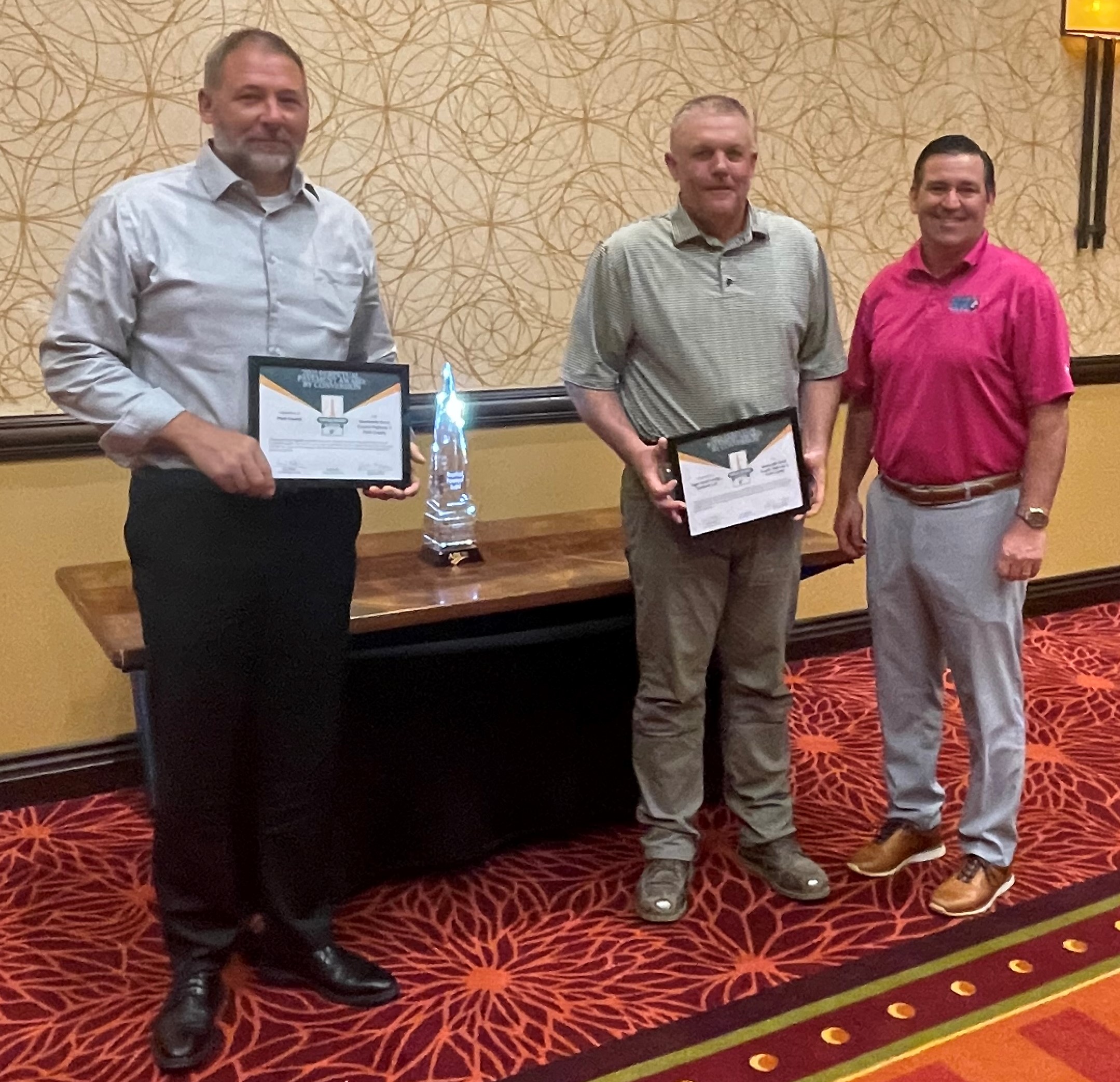 On May 12, 2022, Illinois Asphalt Pavement Association presented representatives from Piatt County and Open Road Paving, LLC, with their well-deserved PPA: By Conversion for their Montecello Rd. (County Hwy. 4) in Piatt County project. This is only the second U.S. municipal road since the PPA program began in 2001 to be recognized.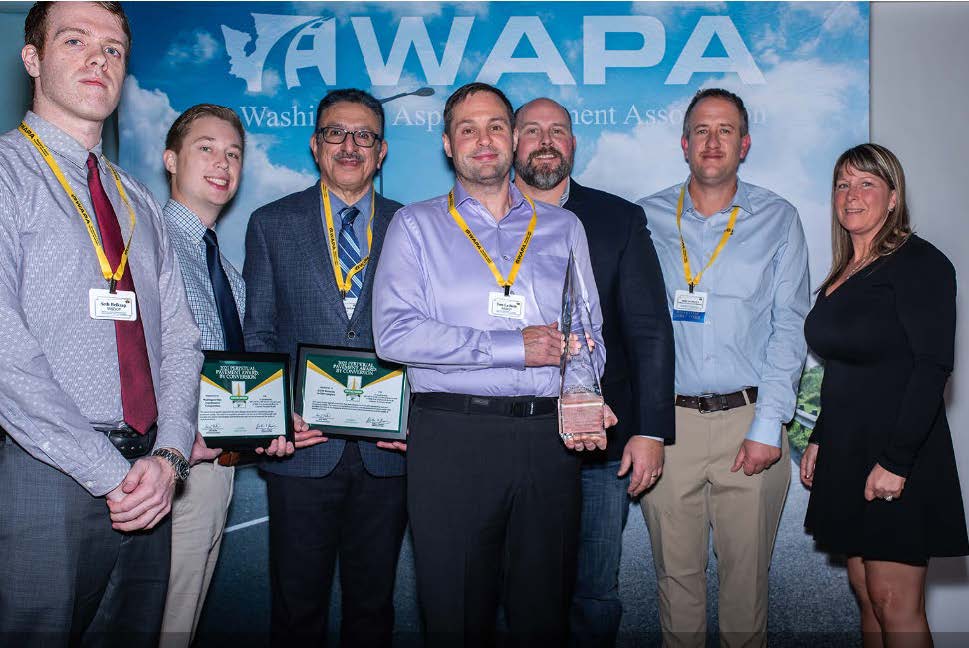 On November 18, 2022, the Washington State Department of Transportation (WSDOT) was presented with their 2nd PPA: By Conversion at WAPA's 68th Annual Meeting and 2022 Quality Paving Awards Banquet. WSDOT also earned their 2nd PPA: By Design and 8th PPA: By Performance. Accepting the award from WAPA Executive Director Dave Gent was WSDOT Secretary of Transportation Roger Millar (not pictured). Also accepting from WSDOT were NW Region Project Lead Seth Belknap, Pavement Engineer Kyler Carlson, Project Engineer NW Region Mike Askarian, NW Region Project Lead Tom LaBolle, and State Pavement Engineer Kim Schofield. Accepting on behalf of ICON Materials was Chris Williams and Michael McBreen.
Pictured from left to right are Belknap, Carlson, Askarian, LaBolle, Willliams, McBreen, and Schofield.