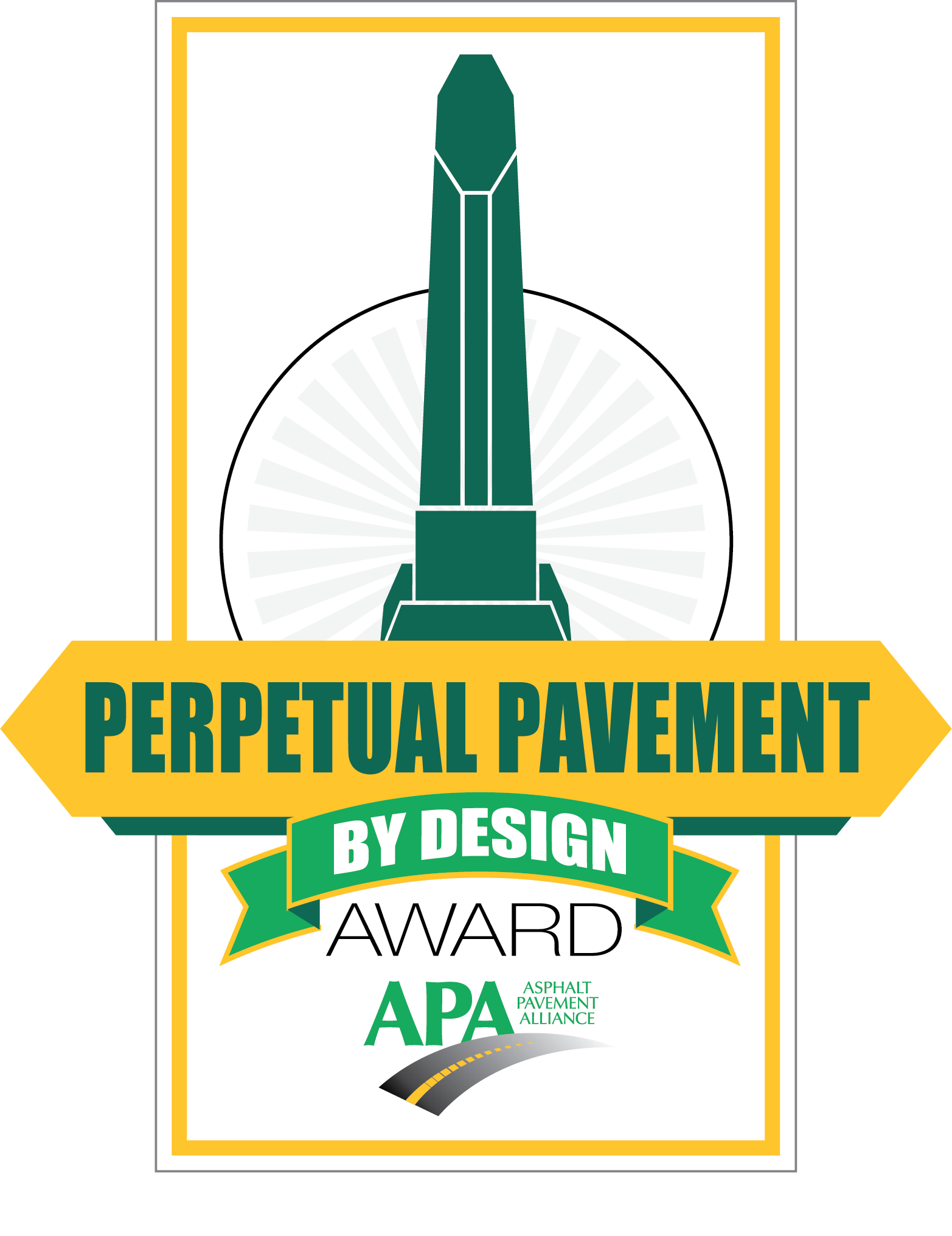 During its inaugural year, six 2021 Perpetual Pavement Awards (PPA): By Design were awarded to state departments of transportation (DOTs). These winning projects epitomize the long-life asphalt pavements that reflect the characteristics of a Perpetual Pavement design: excellence in design, quality in construction, and value to taxpayers. To learn more about the 2021 PPA: By Design winners, please click the projects below: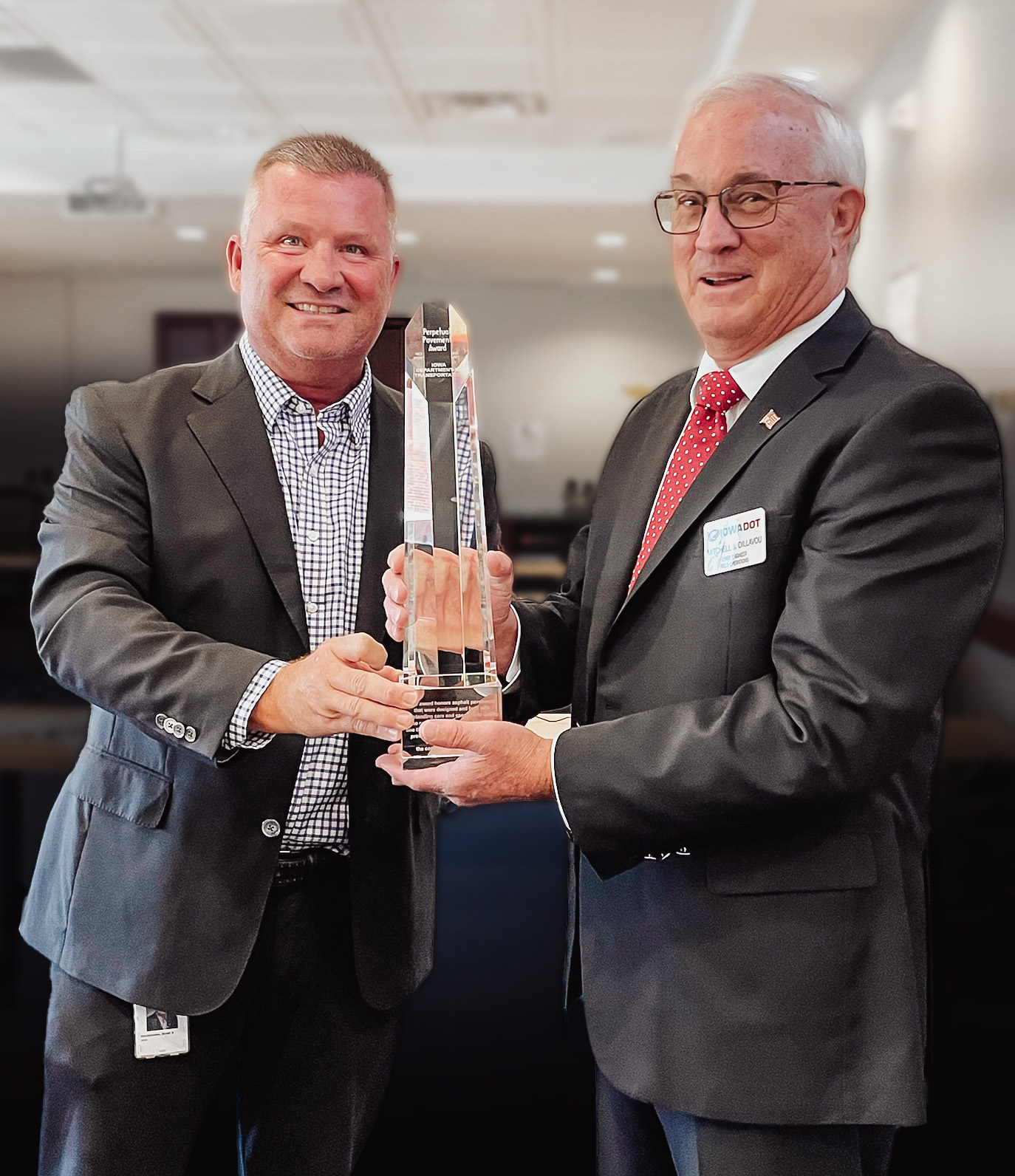 Asphalt Paving Association of Iowa (APAI) Executive Vice President Scott A. Dockstader, P.E., presented Iowa DOT Chief Engineer Mitchell "Mitch" J. Dillavou Iowa DOT's first PPA: By Design on September 12, 2022,
Pictured from left to right are Dockstader and Dillavou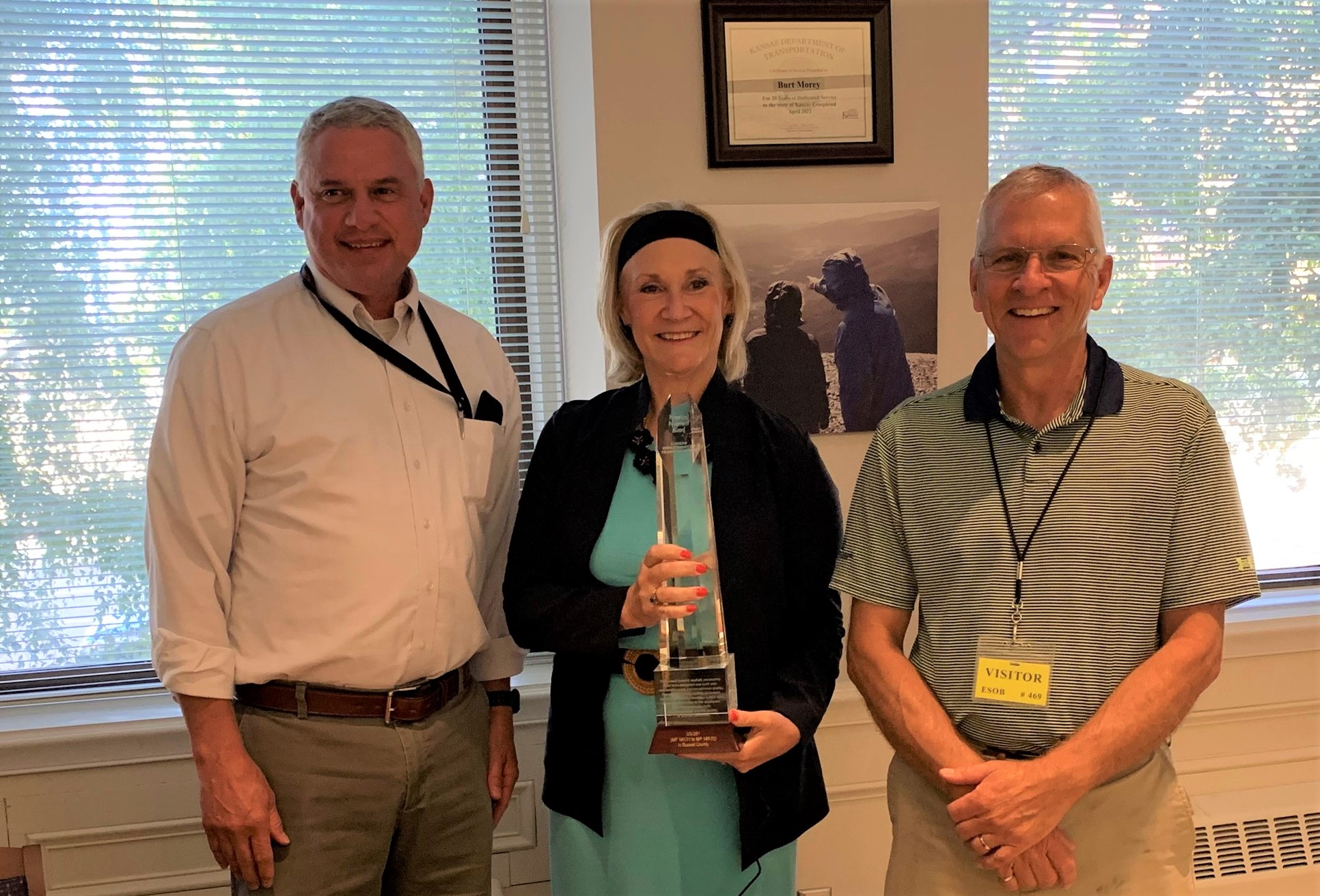 On September 1, 2022, Dan Scherschligt, Kansas Asphalt Pavement Association Executive Director, presented Kansas Department of Transportation (KDOT) with their very first PPA: By Design. KDOT Secretary Julie Lorenz and KDOT Transportation Engineer Burt Morey proudly accepted the award for their work on US-281 in Russell County.
Pictured from left to right are Scherschligt, Lorenz, and Morey.