Virtual Lunch & Learns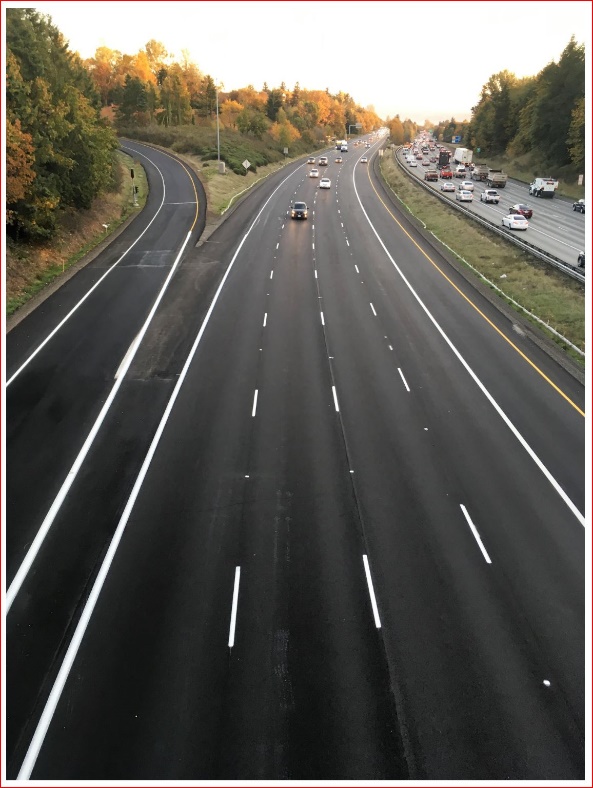 The Asphalt Pavement Alliance will host a free virtual lunch and learn in your office at your convenience. The presentations are presented by subject matter experts and most presentations are eligible for professional development hours (including PDHs in Florida and New York). Participants' registration certifications will be provided through www.RCEP.net.
Lunch and learn virtual presentations are presented by industry experts and provide an excellent opportunity to expand asphalt knowledge. These virtual presentations are presented remotely in your office during non-billable lunch time and may offer free continuing education units (1.0 PDH). Program formats offer an exploration of key asphalt concepts. Upon request, a topic can be considered for a tailored presentation.
A current list of courses is listed below:
Heavy Duty Asphalt Pavement Design (1.0 PDH)
Heavy duty mixes are needed in any pavement structure subjected to severe loading conditions. As the demand for these types of pavements increases, heavy-duty mixes designed to withstand these loads are being used more frequently. Integrating the pavement structural and mixture designs is essential to provide a long lasting, durable pavement under severe traffic conditions.
Sustainable Perpetual Pavement Design (1.0 PDH)
An asphalt perpetual pavement, properly designed and constructed, lasts longer than 50 years without requiring major structural rehabilitation or reconstruction, and needs only periodic surface renewal in response to distress confined to the top of the pavement. This presentation will discuss material and design selection, current perpetual pavement thickness practices, and present the latest award-winning perpetual pavements.
Participants will be able to:
Design criteria needed to achieve an asphalt perpetual pavement.
Understand pavement concepts to compute maximum pavement thickness.
Use modern computational design tools for perpetual pavements.
See the latest award-winning perpetual pavements.
Pavement Design Made Easy with PaveXpress
(not an RCEP presentation but participation documentation provided)
PAVEXpress is a free online software that aids in designing flexible and rigid pavements. This presentation will give a brief overview of the program focusing on the asphalt pavement thickness design portion of the PAVEXpress, which mimics the results of the 1993 AASHTO Guide for Design of Pavement Structures.
Participants will be able to:
Learn how to access PAVEXpress and use it for pavement thickness design.
Learn to quickly evaluate various pavement design considerations.
Learn to evaluate the cost-effectiveness of different designs.

*All verified, online Lunch & Learn attendees attending approved courses will be reported to www.RCEP.net. This is a free service that tracks continuing education credits. Attendees will be able to download a certificate of completion through RCEP.net. The attendee report of Lunch & Learn sessions that meet RCEP criteria will be finalized and sent to RCEP within four weeks of the Lunch & Learn date.