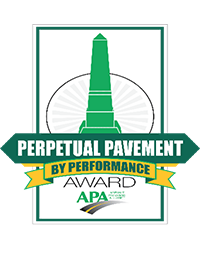 With 14 departments of transportation (DOTs) earning a 2021 Perpetual Pavement Award (PPA): By Performance, breaking the record of PPAs: By Performance awarded in a single year, this year's winning projects epitomize the long-life asphalt pavements that reflect the characteristics of a Perpetual Pavement design: excellence in design, quality in construction, and value to taxpayers. To learn more about the 2021 PPA:By Performance winners, please click the projects below: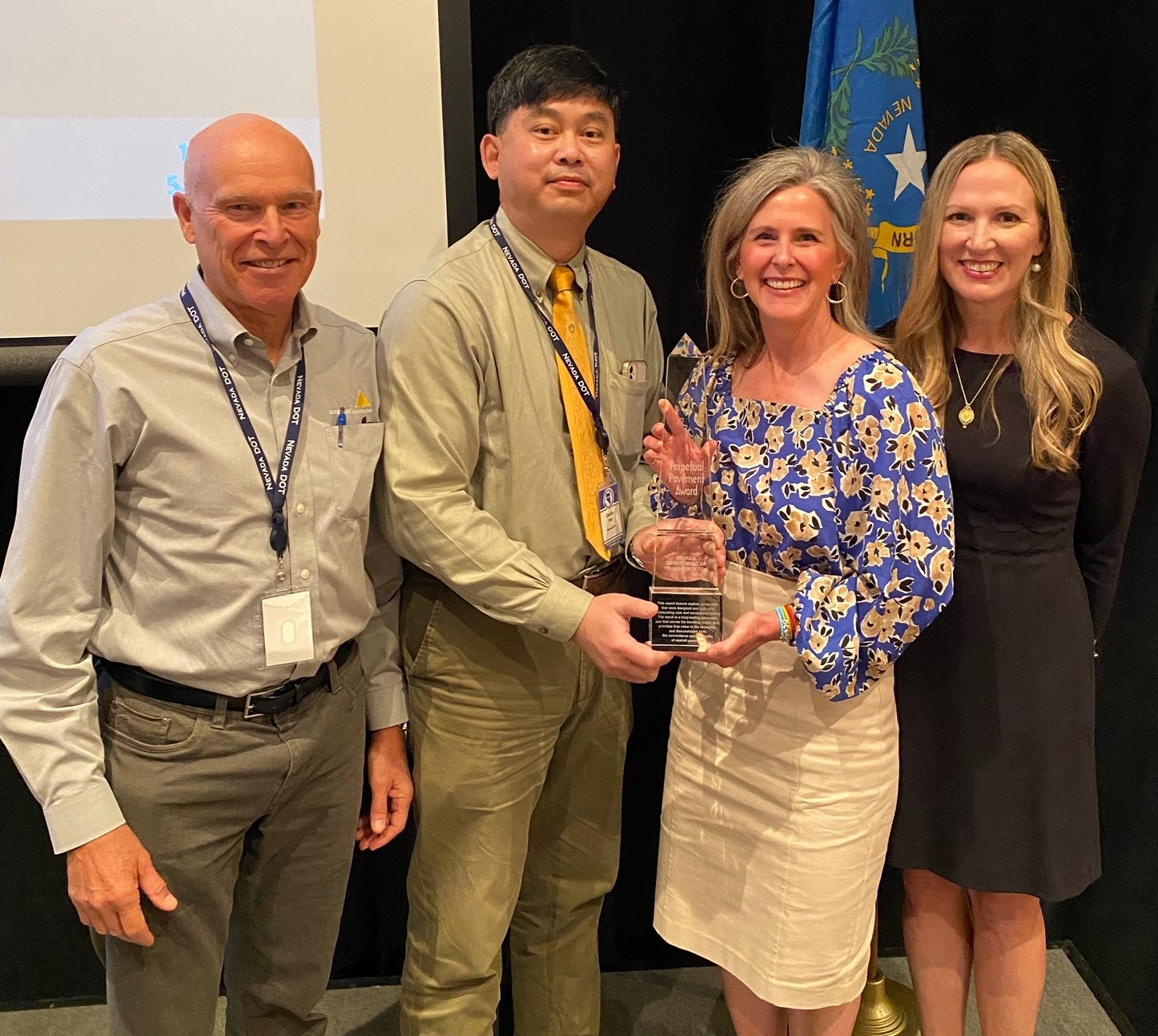 On May 17, 2022, the Nevada Department of Transportation (NDOT) was presented with their very first PPA. NDOT Director Kristina Swallow, P.E., and Chief Materials Engineer, Materials Division, Changlin (Charlie) Pan, Ph.D., P.E., happily accepted the coveted obelisk from APA National Director Amy Miller, P.E., and Asphalt Institute Senior Regional Engineer Bob Humer.
Pictured from left to right are Humer, Pan, Swallow, and Miller.