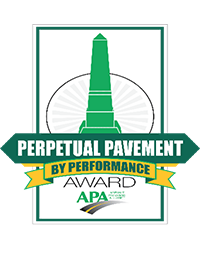 For 2022, 11 departments of transportation (DOTs) earned a Perpetual Pavement Award (PPA): By Performance. This year's winning projects epitomize the long-life asphalt pavements that reflect the characteristics of a Perpetual Pavement design: excellence in design, quality in construction, and value to taxpayers. To learn more about the 2022 PPA:By Performance winners, please click the projects below: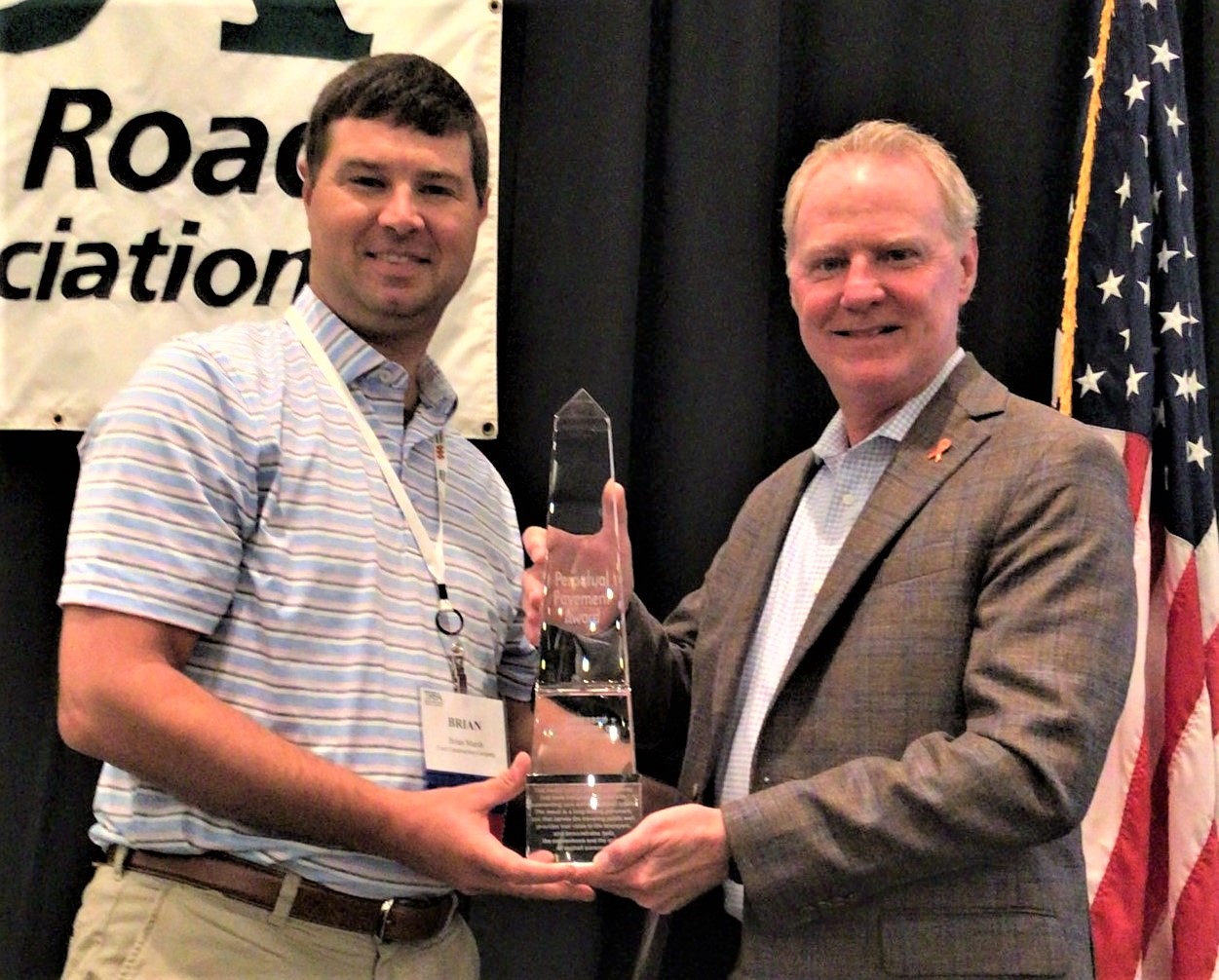 On July 13, 2023, Tennessee Road Builders Association (TRBA) President Brian Marsh of Ford Construction Co. in Dyersburg, Tenn., presented the record-breaking 18th PPA: By Performance to TDOT Commissioner Butch Eley at the TRBA Mid-Year Meeting in Nashville.
Pictured L to R: Marsh and Eley.